Bargains & Bundles is here to help you launch your small business or source products for your existing business!
We are a liquidator who supplies our clients with bulk merchandise for below wholesale pricing!
No need to worry if you are just getting started and working with a low budget! Our merchandise is sold in various quantities including bundles, pallets, and truckloads.
We specialize in clothing and footwear but often have general merchandise for sale as well!
Bargains & Bundles is a company you can trust when purchasing liquidation for resale! We strive for satisfaction and want to build long lasting relationships with our customers.
Feel free to contact us if you have any questions about our company or would like to schedule an appointment to visit our warehouse.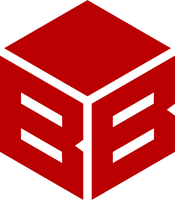 Location
WAREHOUSE VISITS ARE APPOINTMENT ONLY!!!

WAREHOUSE LOCATION
515 Brick Blvd
Brick, NJ 08723

CALL/TEXT
848-221-5289
Testimonials
I have been buying from them for a few years now. Tried a couple of other places, this brother still has the best price and quality. Highly recommended and I wouldn't recommend any body else. He's cool, respectful and honest. Don't just think about going to him, just go and you won't regret it.

F.H.
Great price, great communication, friendly folks, fast shipping, and most importantly, great truckload of a lots of goods... I will definitely be ordering another truckload this week again... Highly recommended if you're looking to buy just a pallet or a whole truckload... Thanks Chris!

B.S.
Great place to find good deals for resellers. Lots of liquidation pallets to choose from and they now have Amazon coffin boxes for sale. You never know what you are gonna find and I have always been able to make a good profit. It's nice to have a local place to buy liquidation items that's trustworthy and they have always been friendly and helpful through the process. I highly recommend checking this place out.

T.R.
Great spot! The professional level Chris the owner displayed was refreshing. He allowed us to take our time, gave solid advice, and assisted us to making a more solid decision. We have more than doubled our money!

C.S.
This is the literally the only place I'd buy pallets from! Great service, fair pricing, and great products! I've been to several other vendors and this one by far is the best one I've been to in the area. They do it right!

A.G.
Great place to buy pallet! Stuff is always good for reselling. Chris is really kind and always gives good prices. The place is always organized and very professional!

V.A.
Communication, great service, products we are looking for. Worth the hour drive! Prices are reasonable and affordable!

C.Z.
Chris is very helpful and very good with pricing. His products are amazing. We come every weekend! I would 100% recommend Bargains & Bundles to everyone I know!

T.B.
Great Place to go. Amazing Prices! Never disappointed with any of the merchandise on the pallets. Been going there for a year now, and I never had any complaints EVER. Chris is awesome and so helpful. Any questions he answered, no bulls**t responses.

T.J.